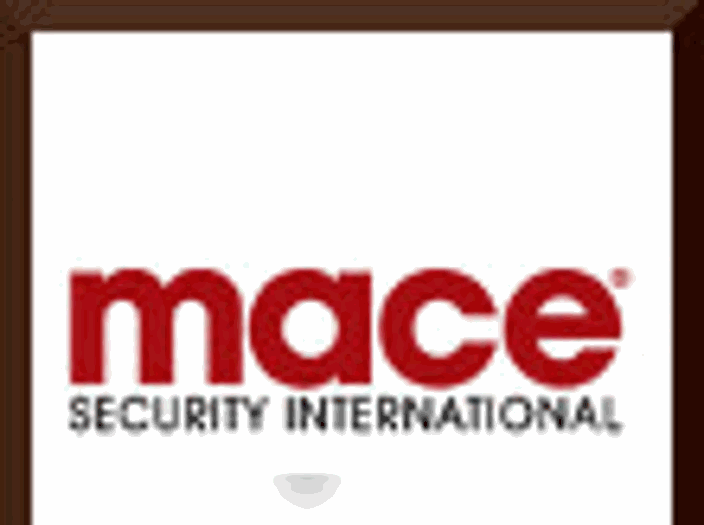 Mace Pepper Spray
When you need a quick, easy method of self-defense, few things are better than pepper spray. It's a nonlethal alternative that can buy you valuable time in an emergency situation. At the Right to Protect Training Academy, we specialize in providing our customers with the latest Mace pepper spray in a variety of canisters. Whether you want to tuck a small can in your pocket or purse or you'd rather use a Mace Pepper Gun, you'll find exactly what you're looking for in our huge collection.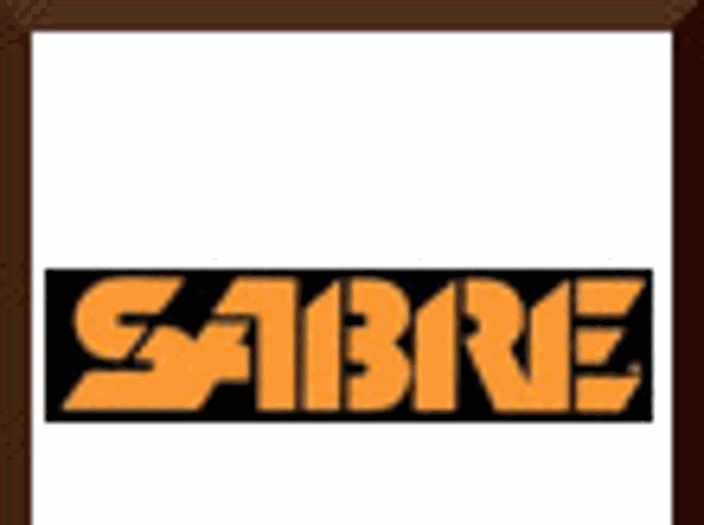 Sabre Pepper Spray
Law enforcement professionals, including those who work for the New York Police Department, use Sabre brand pepper spray. It's been proven to help neutralize threats within seconds, so at the Right to Protect Academy, we decided to include Sabre pepper spray in our huge collection.
Whether you're looking for a large canister of Sabre pepper spray for home defense or you'd like to carry it with you while you're out and about, you'll find the perfect canister for your needs in our extensive selection. We offer all our Sabre pepper spray at discounted prices, so keeping yourself and your loved ones safe is easy and affordable.
Choose from our comprehensive collection of Sabre pepper spray hard-case units, keychain and jogger units if you'll need it when you're on-the-go. We even carry cyclists' units that can be affixed to any bicycle with minimal effort on your part. Some of our hard case and keychain units come with practice canisters, so you can get the feel for Sabre pepper spray in action without posing any danger to yourself or to others.
Many of the wholesale Sabre pepper spray cans in Wild Bill Wholesale's catalog come with carrying cases for added protection. We even have iPhone cases with built-in Sabre pepper spray units, a convenient lipstick case unit and more.
Since we take your protection seriously, we don't stop at just spray. For inclement weather situations, we have Sabre pepper gel that can spray up to 18 feet. Spray used for home defense can affect everyone in the house, so we carry Sabre pepper foam; it minimizes household contamination and contains marking dye to help police later identify would-be attackers. Canisters like these feature glow-in-the-dark actuators so you don't have to fumble when seconds count.
At the Right to Protect Training Academy, it's our mission to provide you with the widest selection of Sabre pepper sprays, gels and foams available. Why risk going unprotected when it's so easy and affordable to stay safe? Check out our huge collection of  Sabre pepper spray to get what you and your family need today.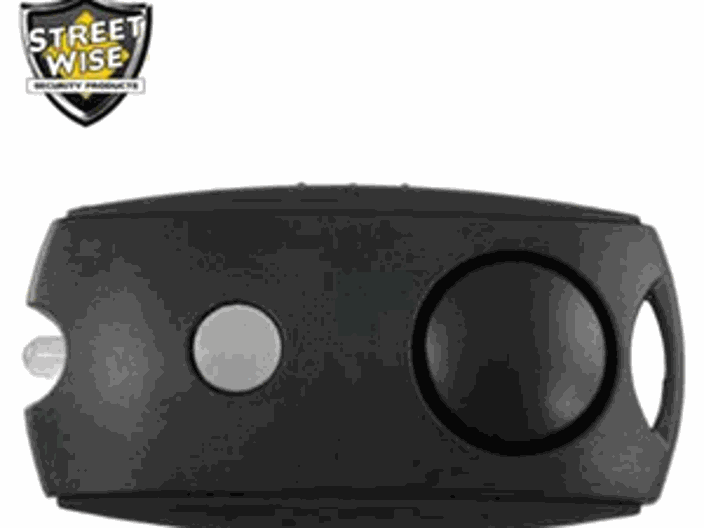 Streetwise Panic Alarm - Black/Pink
 A person is most likely to be attacked at night while walking to or from their or home. This compact alarm easily attaches to your keys clips to your purse or clothing so it's always within reach. Many personal alarms can be difficult to use in a panic situation. The Streetwise Panic Alarm features fast and simple "Squeeze and Scare" operation that allows you to quickly activate the alarm at the same time you grab the unit.
Black/Pink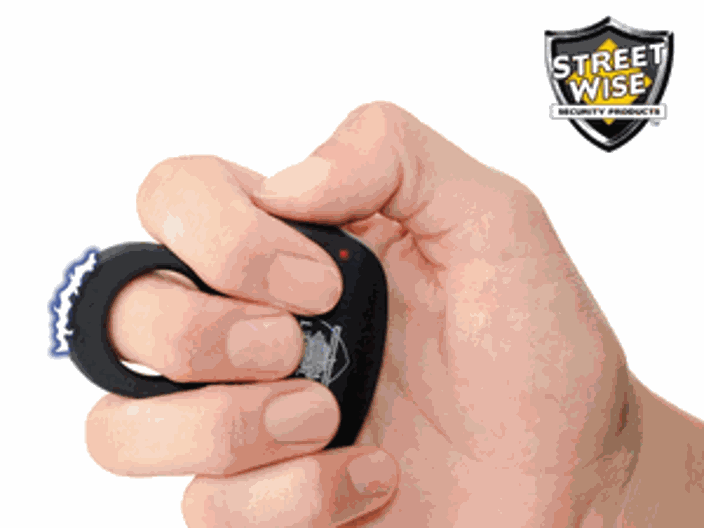 StreetWise Security Sting Ring
StreetWise Security Sting Ring 18 Million Volt Black Stun Gun. Streetwise Security Products introduces their newest design in personal protection, the Sting Ring. This revolutionary model separates itself from all other stun guns on the market today and is destined to become one of our best sellers. The base of the unit can be concealed in the palm of your hand exposing only the top of the Sting Ring. The rounded base feels natural in your hand, and when gripped firmly it's nearly impossible for an attacker to take it from you. The Squeeze-N-Stun Technology could save your life by saving you valuable seconds when defending yourself in a panic situation. Rather than having to fumble around looking for the right buttons to push you simply turn off the safety and tighten your grip to activate the unit and stun your attacker!
Features:
Designed to Defend: The ease of use, concealability, and strong electric current makes this model one of the best new stun gun models on the market today!
Squeeze-N-Stun Technology: When it comes to protecting yourself, saving seconds can save your life! In a panic situation, the stun gun can be activated quickly and easily by simply squeezing it. This new technology saves you valuable time by not having to fumble around for the right button to push and your tight grip around the unit prevents it from being knocked out of your hand.
Concealed by Your Hand: The base of the unit is concealed inside your closed fist, leaving only the "Sting Ring" exposed. Your attacker will never know you are carrying a stun gun giving you the element of surprise.
Small & Lightweight: Eliminates the need to carry a heavy, bulky self-defense product. Ideal for those exercising outdoors or just walking to and from your car.
Safety Feature: To prevent accidental discharge, the Sting Ring features a safety switch.
Rechargeable: The recharging cord (included) plugs into a standard wall outlet to save you money on batteries and protect the environment.
Lifetime Warranty: The Sting Ring is made by Streetwise Security Products- the leader in the personal protection industry and features a lifetime warranty. See the enclosed instructions for complete details.
Black or Pink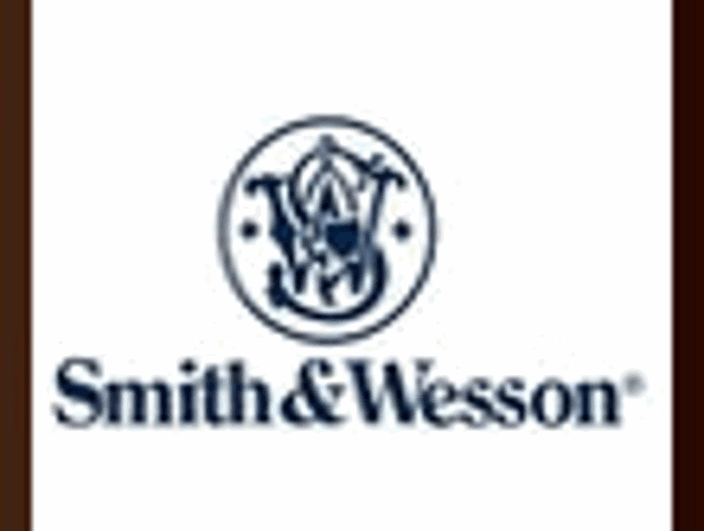 Smith & Wesson Pepper Spray